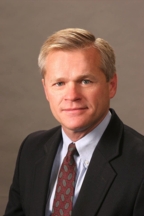 John Shea
Sales Associate Charlestown Office
617-834-9623
617-242-6655
About John
The ownership of Hammond has recently changed and we are now part of Coldwell Banker, one of the most impressive real estate organizations in the world. Our new owner appreciates the value of the Hammond brand name and we will now be doing business as Coldwell Banker Residential Brokerage - The Hammond Group. Our combined resources will provide an unmatched level of real estate marketing and brokerage services to everyone we have the pleasure to represent.
PLEASE click on this link to see my new website.
A Connecticut native, John grew up in Fairfield County and spent his summers on the Connecticut shore. In 1998, he relocated to the Beacon Hill neighborhood of Boston, and he has been a Boston resident for over twenty-five years.
After graduating from Salve Regina University, John worked for fifteen years as a manufacturer's representative in the electrical wiring device industry. At the same time he helped to found a successful Boston recruiting firm with his wife, Tracy, where he has partnered as an owner and Chief Financial Officer for ten years. John also bought and sold investment properties throughout Connecticut, Rhode Island and Massachusetts, and handled property management for a number of condominium associations. In 2005, John decided to partner with his wife Tracy in their successful real estate business at Hammond. His area of expertise has always been investment and development, with an emphasis on property management and a detailed knowledge of 1031 exchanges, and he has become a resource to his clients who are looking to invest or develop property in and around Boston or in the Newport, Rhode Island area. Having experience in a total renovation of a historic Victorian in Newport, Rhode Island (The James L. Hazard house, circa 1855), John is well-versed in every aspect of construction and design and is also knowledgeable in the coastal waterfront permitting process as it pertains to dock and pier building for residential properties. John's entrepreneurial background and his commitment to customer service are the cornerstones to his real estate success.
John resides in the Boston neighborhood of Charlestown and summers on The Point in Rhode Island with his wife and their two teenage daughters. He has been involved in the Boston Public Schools for ten years, acting as a Parent Ambassador, and he has also served on various committees at the Warren-Prescott School. John enjoys anything boating related, but his passion is sailing; he is the Past Commodore of the Constitution Yacht Club. When not working on real estate, John can be found on the sidelines cheering for his girls, or coastal cruising on the New England waterways.